EDUCATION AND ADVOCACY
Concussion Legacy Captains
Become a Concussion Legacy Captain
Concussion Legacy Captains are CLF ambassadors committed to achieving our vision of concussion safety without compromise. Captains will give the Team Up Against Concussions speech to their sports teams every season to set the tone that no athlete with a concussion should return to play before their brain is ready. 
Every Concussion Legacy Captain gets a free Team Up Against Concussions wristband and Captains' card to help them give the speech that could save a season, a career, or even a life.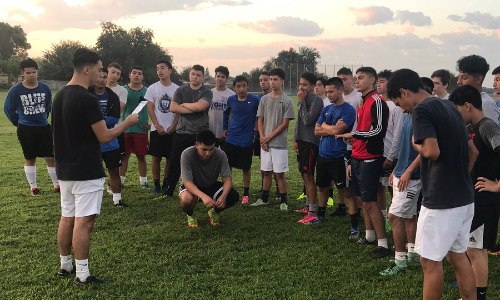 What is a Concussion Legacy Captain?
As a Concussion Legacy Captain, you are committing to:
•    Give the Team Up Against Concussions speech to your team every season
•    Speak up for teammates who might have a concussion to help get them proper medical care
Commit to become a Concussion Legacy Captain through the signup form below:
Concussion Legacy Captains
The Team Up Against Concussions Speech
If a concussion goes unreported or is managed incorrectly, it can derail an athlete's season, their career, and in the worst cases, their life. Our Team Up Against Concussions (TUAC) speech is designed to protect against the worst outcomes of concussion: longer recovery, Post-Concussion Syndrome (PCS), and second impact syndrome (SIS). 
The speech leverages the bystander intervention model to deliver a simple message to the team: a teammate with a concussion needs your help and should receive immediate medical attention.
Our Concussion Legacy Captains commit to giving the TUAC speech to their teams before every season.
Become a Concussion Legacy Champion
Want to take the next step in your concussion advocacy? Become a Concussion Legacy Champion!
In addition to giving the Team Up Against Concussions speech to their team, Concussion Legacy Captains can become Champions by completing a concussion education quiz, sharing their knowledge on social media, and fundraising to support CLF. Those who reach the Champion level of advocacy receive a special T-shirt and recognition on our website.