Why thousands of athletes are taking the #MyLegacyPledge
By participating in research, athletes have the power to make their sport safer for future generations. The My Legacy campaign recognizes those who have made a lasting contribution to research and awareness of concussions and CTE, and encourages others to pitch in and build their own legacies. The signature gesture of the campaign is athletes pledging to donate their brain for research. We call it the #MyLegacyPledge. More pledges mean greater public awareness of the critical role of brain donation in CTE research, and ensures a long-term supply of donors for this important research program focused on developing a cure for CTE. You can also advance research by participating in ongoing clinical research studies, so that researchers can more quickly find ways to treat the effects of brain trauma.
By pledging your brain, you'll join thousands of other athletes who have pledged, including:
Football players like Randy Cross, Gary Fencik, Matt Hasselbeck, Ted Johnson, Isaiah Kacyvenski, Leonard Marshall, Warren Sapp, Shawn Springs and Eric Winston
Hockey players like Ben Lovejoy, AJ Mleczko Griswold, Angela Ruggiero, and Hayley Wickenheiser
Soccer players like Michelle Akers, Brandi Chastain, and Cindy Parlow Cone
Motorsports stars like Dale Earnhardt Jr., Don Schumacher and the entire Don Schumacher Racing team
Olympic champions like Nancy Hogshead-Makar and Elana Meyers-Taylor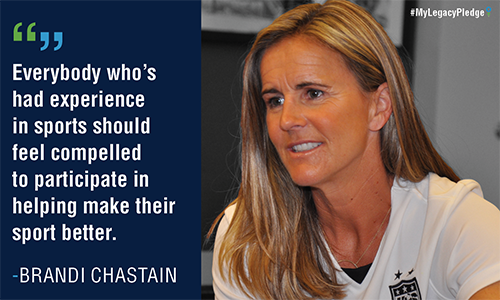 Soccer icon Brandi Chastain is one of more than 7,000 former athletes and military Veterans who have pledged to donate their brain.
Combat sport athletes: complete the Gracie Concussion Challenge
Launched by Rose Gracie of the legendary Gracie Brazilian Jiu-Jitsu family, the Gracie Concussion Challenge calls on fighters to take control of their brain health by participating in research and getting educated on concussions and Chronic Traumatic Encephalopathy (CTE).
CTE used to be called "punch-drunk" syndrome because it was first found in boxers, but is now found in combat sport athletes from various disciplines. So how can you complete the Gracie Concussion Challenge?
1) Pledge your brain to the Concussion Legacy Foundation.
2) Get educated by:
Click here to learn more about the Gracie Concussion Challenge.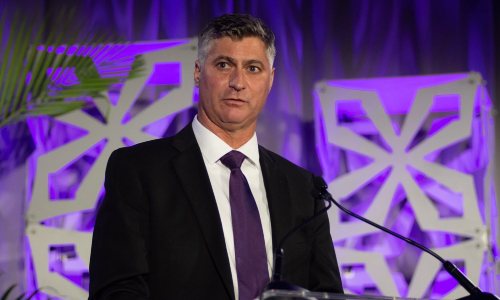 Former Washington football player Phil Green is attacking ALS with a fearless mentality and raising awareness of CTE research.
Phil Green's mission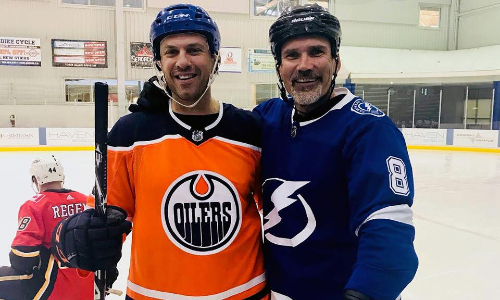 Former NHL player Jamie Huscroft retired due to concussions. Since then, he's pledged his brain and is bringing #TeamUpSpeakUp to his community. 
Jamie Huscroft's inspiring story