GET INVOLVED
Become a CLF Champion
About the CLF Champions program
Are you passionate about the Concussion Legacy Foundation's mission? Do you want to create positive change globally or in your community? At CLF, our programs succeed because of committed volunteers like you from around the world who introduce CLF programs to the people they care about. We created the CLF Champions program to provide actionable opportunities for you to make a difference by raising awareness or advancing programs focused on concussion, Post-Concussion Syndrome (PCS) or Chronic Traumatic Encephalopathy (CTE).
Anyone - athletes, patients, Veterans, clinicians, family members - who is passionate about CLF's mission and eager to create positive change in their community is encouraged to sign up as a CLF Champion. Once you sign up below, you will receive regular opportunities to get involved.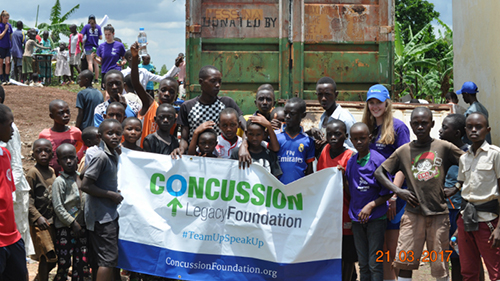 CLF Champion Esther Lovett helped us spread the Team Up Speak Up message all the way to Rwanda!
How does it work?
Our CLF Champions are our "super volunteers," empowered to bring about the change they want to see in their communities through fundraising initiatives, event planning, advocacy and program implementation. Whether you are looking to bring a CLF program like Team Up Speak Up or the Media Project to your community, launch an online fundraiser, or host an event, our trained staff will be there every step of the way to help you reach your goals.
Fill out the form below to get started.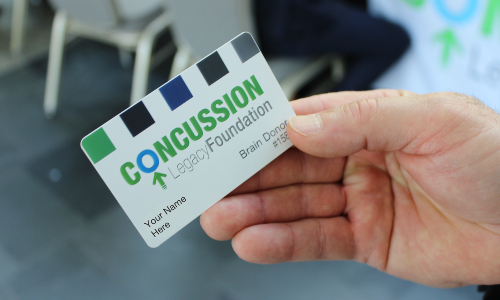 Find out how you can help us get one step closer to finding a cure for CTE by taking the #MyLegacyPledge to donate your brain to research.
Build Your Legacy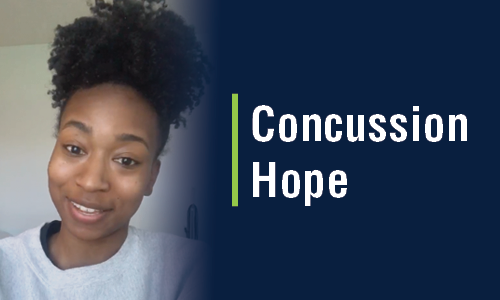 We are committed to filling concussion patients with hope and encouragement. Add your voice to the mix with a personal video message for those suffering.
Concussion Hope