Join Our Team
At the Concussion Legacy Foundation (CLF), we are proud to be an equal opportunity employer. All applicants will be considered for employment based on qualifications, merit and organizational need and without attention to race, color, religion, sex, sexual orientation, gender identity, national origin, veteran or disability status. CLF is committed to providing employees with a work environment free of discrimination and harassment. 
Job Openings
The Social Media Coordinator is responsible for managing all aspects of all social media accounts for a nonprofit organization leading a global conversation on concussions and CTE in sports and the military. The ideal candidate will be a creative, skilled writer, with knowledge in video editing and graphic design, who knows how to produce engaging content and navigate the social media landscape to best communicate CLF's work to a growing audience.
To apply to this position, send a resume and cover letter to npopyer@concussionfoundation.org.
The Patient Services Coordinator is responsible for daily operation of the CLF HelpLine and coordination of Continuing Medical Education courses for medical and mental health providers. The CLF HelpLine is key to fulfilling our mission to support everyone affected by concussions and CTE. The service provides personalized guidance and information to those struggling with outcomes of brain injury. As a CLF Patient Services Coordinator, you will make a direct and meaningful impact on the lives of people in need every day. Responsibilities include direct interaction with affected constituents, patient and caregiver resources research, relationship building with medical providers and service organizations, continuing medical education course coordination, and collaboration with CLF's communications team.
The Peer Support Coordinator is responsible for daily operation of the CLF Mentorship Program and Peer Support Groups, which provide long term psychosocial support to those struggling with outcomes of brain injury. Responsibilities include overseeing the onboarding of new volunteers and mentees, building curriculum and live training for volunteers, relationship building and management with program participants, expansion of the programs, and close collaboration with other CLF departments such as Communications and Legacy Family Relations. 
 
Internships
Are you looking to get your foot in the door in the sports industry? Curious about concussions, brain trauma, or sports injury prevention and education? Consider an internship at an organization that is leading the fight against concussions and CTE and is dedicated to improving the lives those impacted. If you are a positive, energetic, and multi-task-oriented person, CLF may be the right fit for you.
CLF internships are typically unpaid educational experiences; therefore we encourage students to earn credit for their internship and are willing to design a program to meet your college credit requirements.
To apply for an internship, email a resume and cover letter to npopyer@concussionfoundation.org.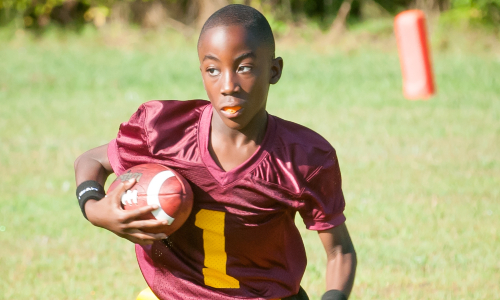 Our research is revolutionizing the world's understanding of brain trauma. By supporting or participating, you can help us solve the concussion crisis and End CTE.
Research Programs